About Us
IIMES
IIMES disseminates knowledge and quality education to different target group of learners irrespective of their age, gender, region, status and employment. IIMES is the Institute for providing easily accessible and quality higher education through DISTANCE. One of the important objectives of the Institute is the extension and expansion of Higher Education by reaching the unreached through various flexible means suited to the open and correspondence course mode using emerging Information and Communication Technology.
The Indian Institute of Management & Engineering Studies (IIMES) is an autonomous and non-profit making institute established by the well known NGO AHMED RAZA EDUCATIONAL TRUST duly registered under the Government of KARNATAKA Act 29 of 1950. AHMED RAZA EDUCATIONAL TRUST is dedicated for the cause of social and educational development. The Institute is neither affiliated to any University nor had sough de-jure recognition for its Academic Programs from any statutory body. Hence the institute is an academically independent and self finance autonomous body i.e. the Institute course is non AICTE/UGC/DEC approved.
IIMES has been providing world-class correspondence course to thousands of students and working professionals across India. It is a matter of great pride that the excellent quality of Course material, Web Support, delivery methodology and student support services have been recognized. IIMES aims to provide quality education in basic/specialized/advance areas of management including Finance, Human Resource Development, Software Marketing, Marketing, Sales, Tourism, Hospital Management and Insurance Management etc.
IIMES is an NGO working its way to reaching towards people in the most distant corners of not only India but world in providing Correspondence courses in management field, with specially designed courses for working professionals; from Diploma in management courses to the Doctorate and Laureate level & Engineering course. Indian Institute of Management & Engineering Studies (IIMES), is a Certified Educational Institute, has acquired a distinct place of honour among the different Business Schools owing to its innovative and objective approach to its studies.
Indian Institute of Management & Engineering (IIMEs) is an autonomous body, dedicated to the development of management studies. Lifelong and Correspondence courses has been committed to taking the institute's vision beyond the campus walls to serve the nation and the world. Correspondence courses and "blended learning" at both the graduate and undergraduate levels, professional development for individuals and organizations, creative partnerships with groups inside and outside the institute, and special programs are just some of the opportunities we offer.
The Institute provides all necessary educational and administrative support so that the students can successfully complete their respective course of study without any hazels. IIMES realizes that India tomorrow will be shaped by entrepreneurs who can creatively leverage knowledge, skill-sets, business processes, technology and intellectual capital. At IIMES we ensure that our students become complete and successful managers in the shortest possible time and make a very future for a better life.
Our Branches
We are constantly expanding our institution via self-operated branches as well as a number of franchisee operations. List of Branches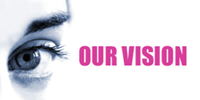 Our Vision
IIMES is committed to create a place where anyone is able to learn and achieve their dreams for higher education and an enhanced career. IIMES enhance to provide high quality management education through distance learning across the globe with flexibility of learning anywhere... To be among the world's foremost business schools, fostering thought leadership and managerial excellence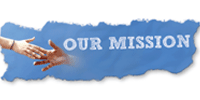 Our Mission
Our mission is shaping a better future for mankind by developing effective and socially responsible individuals and organization and focus on inventive education by offering innovative and technology driven management programs.
Students from our accredited and approved courses can be confident that they hold a nationally and internationally recognized award which will open doors and enhance their career opportunities. IIMES is committed to provide high quality management education through distance learning across the globe. The key benefit is flexibility of learning anytime anywhere. The curriculum combines latest academic knowledge with international competence.